---

---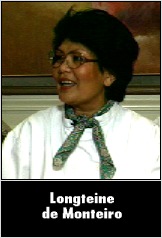 Ethnic Eats Feature:
The Elephant Walk
Until 1975, when the Khmer Rouge overthrew the Cambodian government, Longteine de Monteiro was the wife of a career Cambodian diplomat. She enjoyed cooking, which she learned primarily from her mother and from a French cookbook, and often entertained diplomatic corps from around the world. When the Khmer Rouge came to power, however, the family was living in Taiwan, and her husband was immediately out of a job.


With Cambodia in violent upheaval, the family traveled to France, where the de Monteiros opened a Cambodian restaurant. Ten years later, when their daughter Nadsa married an American, they relocated to the United States, settling in the Boston area. The de Monteiros, with Longteine as chef, opened the Elephant Walk in Somerville in August 1991, serving both French and Cambodian cuisine. Almost immediately, the restaurant attracted raves-from The New York Times, The Boston Globe, Esquire, Travel and Leisure, and Food and Wine. A second location was added in Boston in 1994, with Nadsa as chef.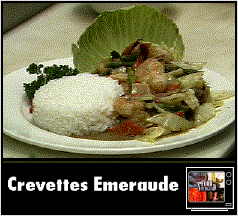 The Elephant Walk Selection: Crevettes Emeraude
---







[Professional Chef] [Ethnic Eats] [Home Cookin'] [The Wine Cellar] [Nutrition Spot] [Recipes] [N.E. Things]
---
FOOD NEW ENGLAND

Regional Gourmet & Ethnic Foods on TV.

E-mail Food New England at: ideas@foodne.com

Food New England is exclusively created, developed, and marketed by Roberto Mighty Productions, P.O. Box 1774, Brookline, MA 02146.
Copyright 1995. All rights reserved.

URL: http://www.fluffy.com/fne/ethnic1.html
Show # 1.01