---

---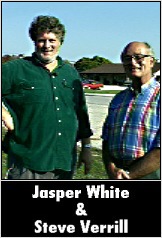 N.E. Things:
Verrill Farm
Special Correspondent Jasper White is considered the dean of Boston's master chefs, having mentored many of the city's current culinary stars. His book Jasper White's Cooking from New England, published in 1989 defined seasonal cooking in the Northeast and stressed the importance of local farms and food suppliers.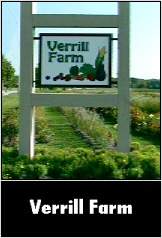 Steve Verrill of Verrill Farm is well-respected by Jasper White and others for the quality and flavor of his produce. Verrill Farm provides fruits, vegetables and herbs to many of Boston's finest restaurants and hotels, including Hamersley's Bistro. Verrill Farm, located on Wheeler Road in Concord, Massachusetts, is open daily to everyone.

---
Next week on
Food New England:
Saturday, October 21 at 9:30 a.m. on

TV68 in Boston

TV58 on Cape Cod, and

TV21 in Concord, New Hampshire.
Andrée Robert

Professional Chef Andrée Robert of Maison Robert prepares Duck L'Orientale with ginger, shiitake mushrooms, collard greens and rice noodles.

Hamek Singh

Food New England visits Bombay Bistro/Rangoli, where Hamek Singh prepares Tandoori Chicken, Vindaloo Curry and three Indian breads.

Yasko Kubota

Join jazz/pop pianist Yasko Kubota in her kitchen as she cooks Japanese-style Stir-Fried Tofu and Chicken with ginger.
For information on sponsoring Food New England, contact Roberto Mighty at 617-965-7022.

© 1995 Roberto Mighty. All rights reserved.
---







[Professional Chef] [Ethnic Eats] [Home Cookin'] [The Wine Cellar] [Nutrition Spot] [Recipes] [N.E. Things]
---
FOOD NEW ENGLAND

Regional Gourmet & Ethnic Foods on TV.

E-mail Food New England at: ideas@foodne.com

Food New England is exclusively created, developed, and marketed by Roberto Mighty Productions, P.O. Box 1774, Brookline, MA 02146.
Copyright 1995. All rights reserved.

URL: http://www.fluffy.com/fne/nethings1.html
Show # 1.01